#76 - How To Rock Your Business Vibe with Liana Louzon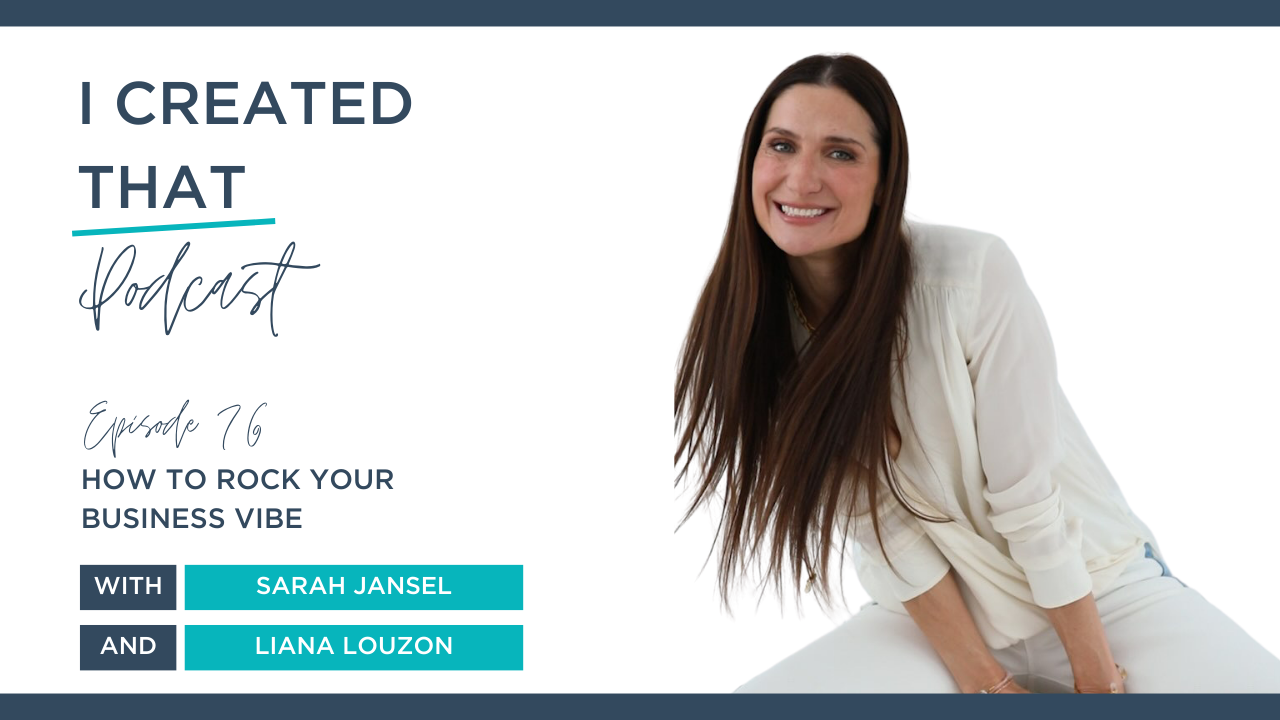 Community is critical when you're building a brand and business you want to last. I sat down with Liana Louzon, artist, mom, photographer, and founder of Rocking Vibe to talk about how she's built her own vibe to attract community.

In this episode, you will learn:
- What Rocking Vibe is and why it's unique
- Why Liana started a jewelry brand and how she wants people to feel about it
- Why building community has been fundamental for Liana, and why it's working
- How intentional pieces of the brand resonate with and help to grow the community

Tune into this episode to learn more!
Follow Sarah: https://www.instagram.com/sarahjansel/
Follow Jansel & Co: https://www.instagram.com/janselandco/
Website: www.janselandco.com

Website: https://rockingvibe.com/
Instagram: https://www.instagram.com/rockingvibe/